Une carte basée sur le principe de de la carte interface PCM 50/40 et d'un article de l'Ordinateur individuel d'avril 1983
Cette carte permet de brancher une expansion TRS-80 M1 sur un Vidéo Génie ou systeme80
ATTENTION / WARNING
L'interface parallèle ne fonctionnera pas avec cette carte! L'interface parallèle sur le TRS-80 est piloté sur l'adresse 14312 ou 3708H et pour le Vidéo Génie ou System-80 sur le port 253 ou FD.
The other difference is in the printer address. In the TRS-80, the printer port is at address 14312. In the System 80, it is at port FD. Unless you make your own printer interface hardware, this will not matter, since you will buy a printer cable suitable for your own machine. It could cause problems in programs that do not use the printer driver routines in Basic, so take considerable care when buying word processor software. Do a test run to ensure they will drive a printer when used in the non-TRS-80 machine. Radio Shack's word processor (Scripsit) is one that does not appear to work in the System 80.
But:
Offrir la possibilité d'ajouter des extension TRS-80 M1 au Vidéo Génie
Garder une trace de notre patrimoine numérique
Mettre à disposition un schéma pour le dépannage et comprendre le fonctionnement de la carte.
Il faut faire deux straps dans le VG pour ajouter deux signaux sur le connecteur d'expansion du VG
pour le signal MUX: en Z37 pin 5 vers pin 33 "libre" du connecteur d'expansion du VG
pour le signal CAS\: en Z39 pin 6 vers pin 13 "libre" du connecteur d'expansion du VG
Vue de dessus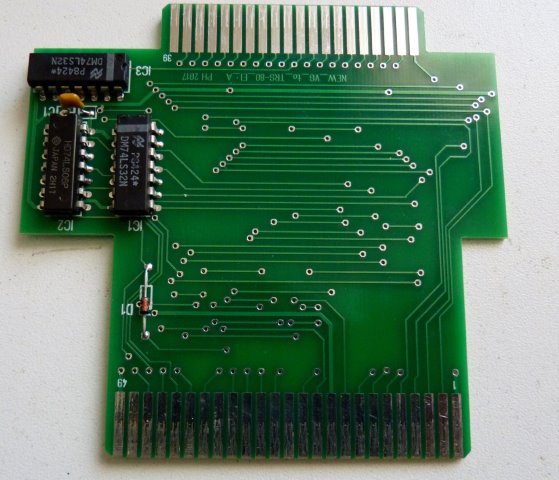 Vue de dessous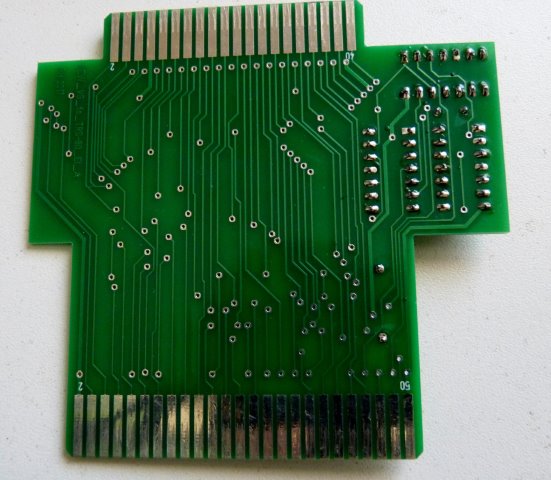 Les deux straps sous la carte CPU (vert et bleu)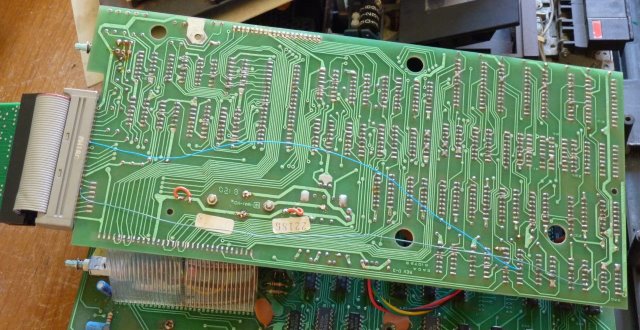 Les deux Straps:
Connecteur expansion pin 13
Connecteur expansion pin 33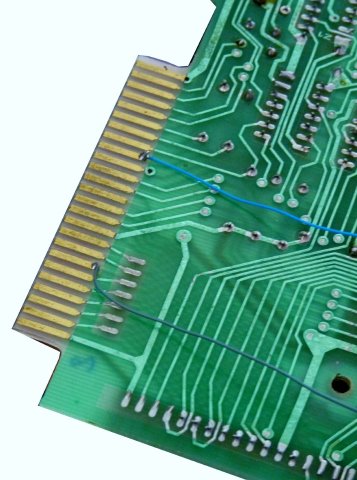 Les deux Straps:
Z37 pin 5
Z39 pin 6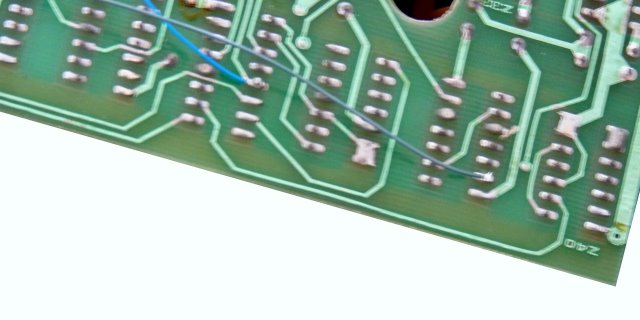 Le branchement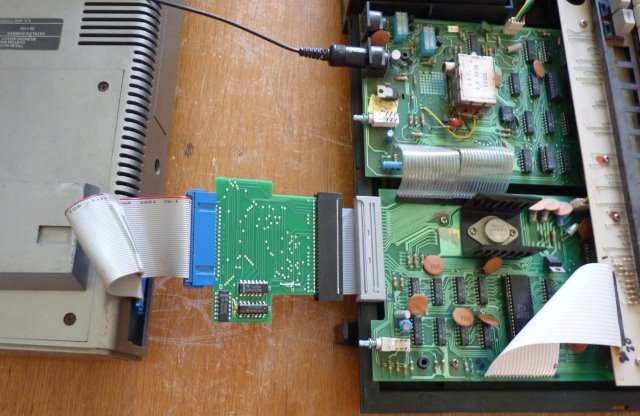 En Fonctionnement avec une expansion TRS-80 M1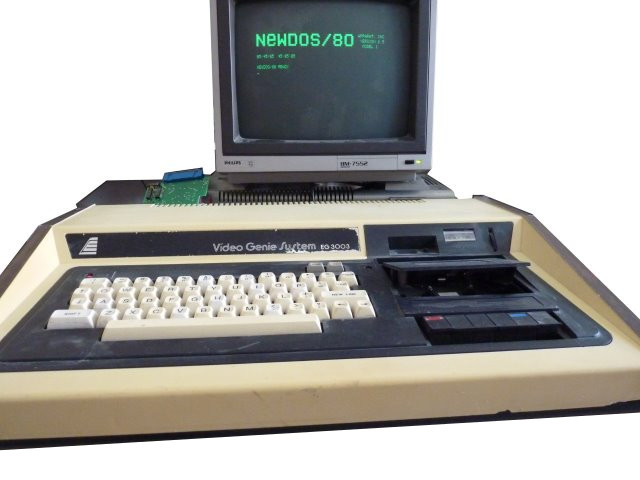 L'Article de l'Ordinateur Individuel d'avril 1983 décrivant un schéma pour de piloter une imprimante avec un VG EG3003 via les Expansion:
TRS-80 M1, LNW-80, MDX II