Cette carte permet de brancher une expansion TRS-80 M1 sur un Vidéo Génie ou systeme80.
ATTENTION / WARNING
L'interface parallèle ne fonctionnera pas avec cette carte! L'interface parallèle sur le TRS-80 est piloté sur l'adresse 14312 ou 3708H et pour le Vidéo Génie ou System-80 sur le port 253 ou FD.
The other difference is in the printer address. In the TRS-80, the printer port is at address 14312. In the System 80, it is at port FD. Unless you make your own printer interface hardware, this will not matter, since you will buy a printer cable suitable for your own machine. It could cause problems in programs that do not use the printer driver routines in Basic, so take considerable care when buying word processor software. Do a test run to ensure they will drive a printer when used in the non-TRS-80 machine. Radio Shack's word processor (Scripsit) is one that does not appear to work in the System 80.
La carte que j'avais reçu de Ian était très bricolée et oxydée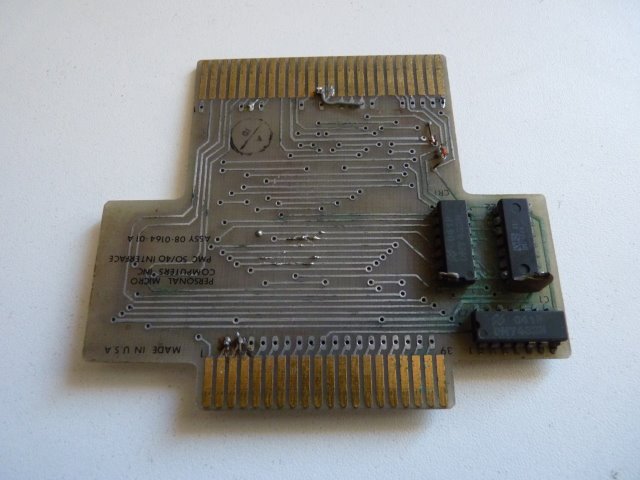 Vue de dessous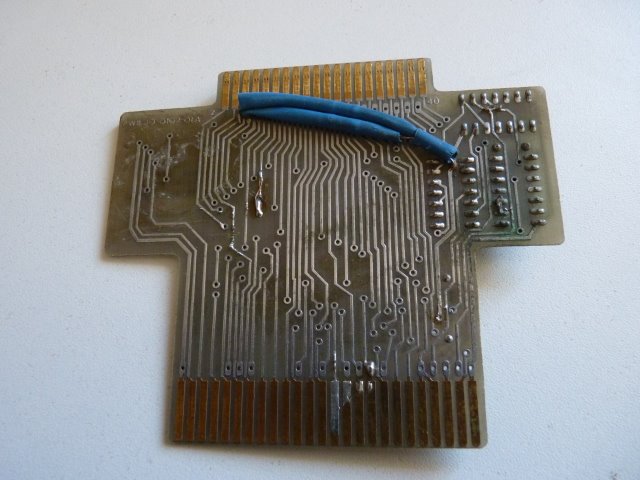 Modifications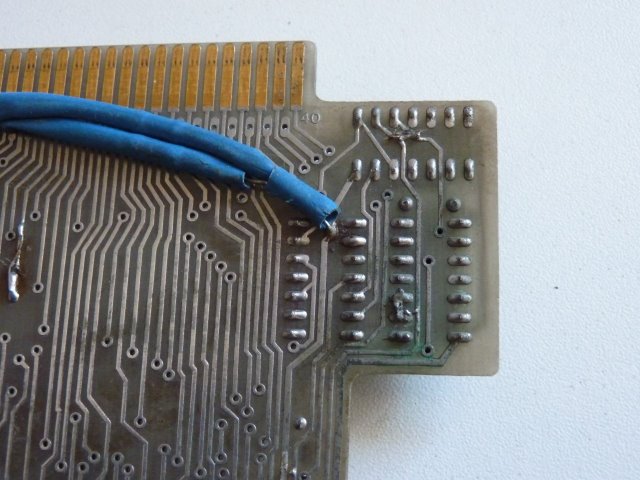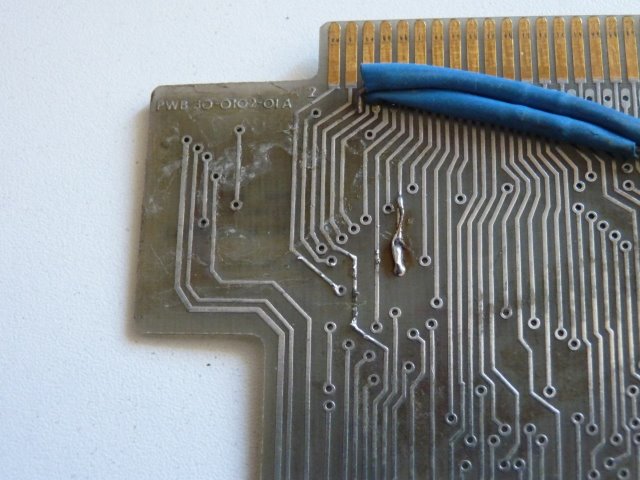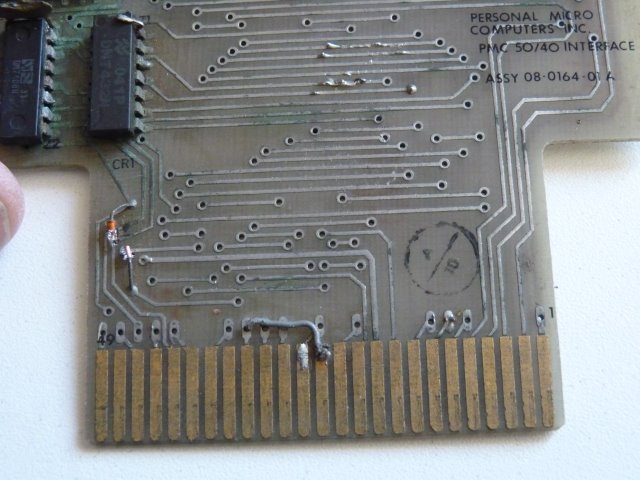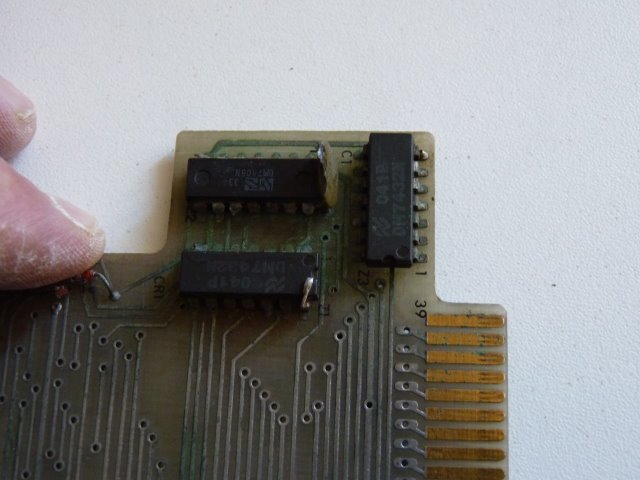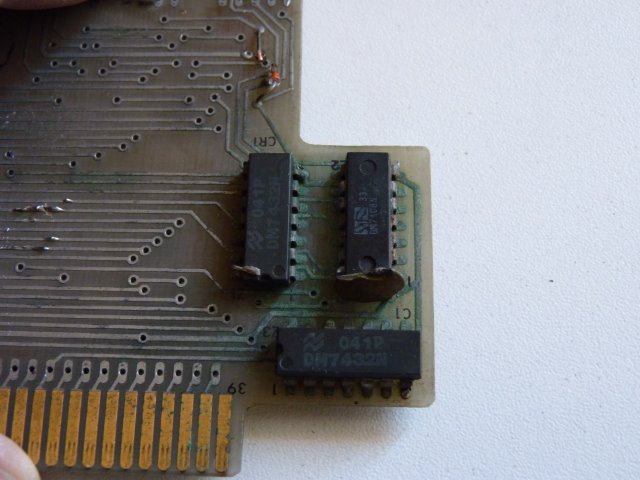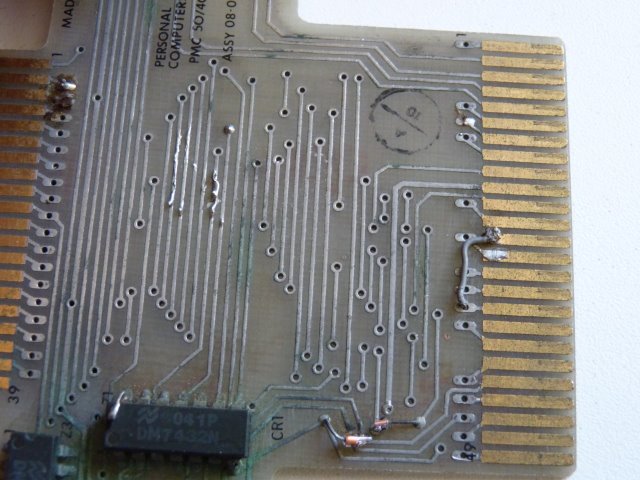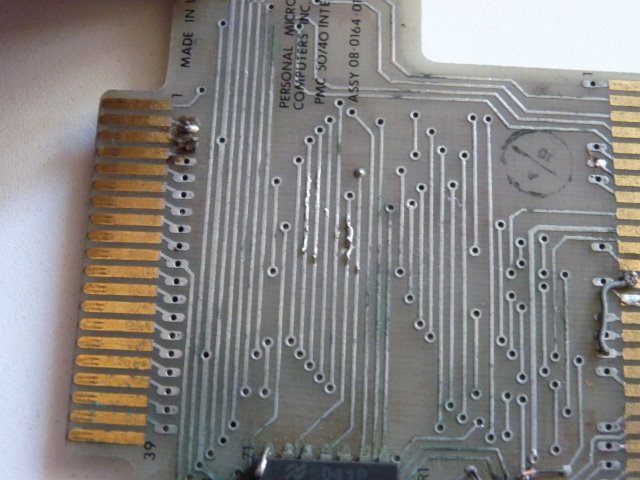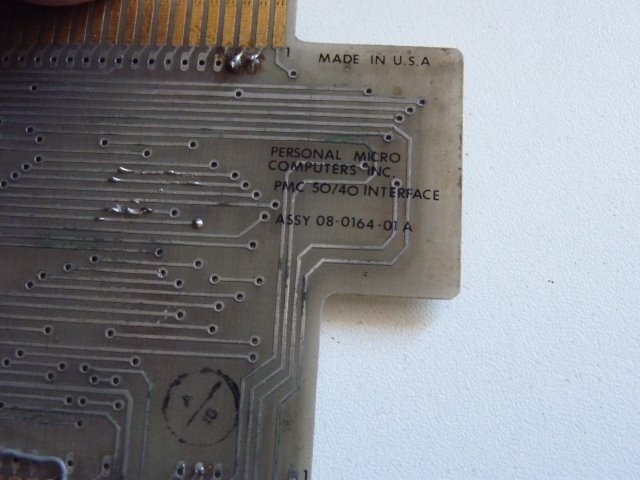 J'ai retiré toutes les pustules, remplacé les composants et nettoyé la carte.
La carte nettoyée
Face composants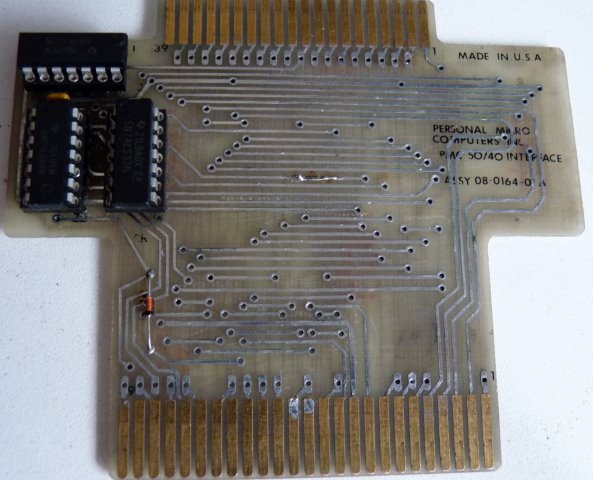 Face soudures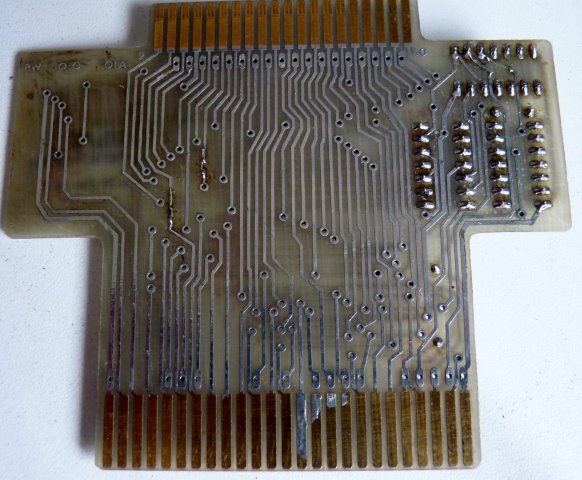 La carte en fonctionnement et le VG sous la poussière!
Il faut faire deux straps dans le VG pour ajouter deux signaux sur le connecteur d'expansion du VG
pour le signal MUX: en Z37 pin 5 vers pin 33 "libre" du connecteur d'expansion du VG
pour le signal CAS\: en Z39 pin 6 vers pin 13 "libre" du connecteur d'expansion du VG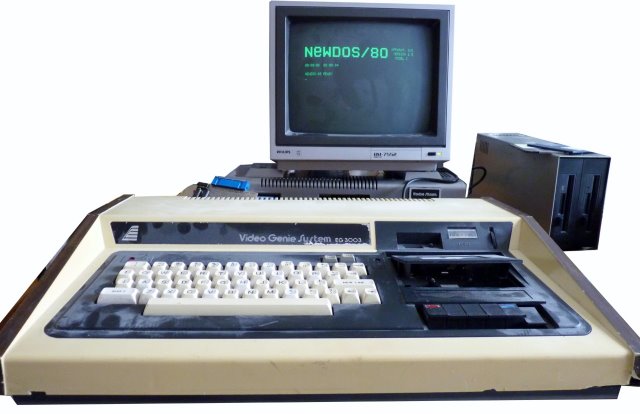 Certains textes et certaines images présentes sur mon site
sont peut être encore sous Copyright de leurs éditeurs et auteurs respectifs.
Si ces derniers le désirent, je les retirerai immédiatement
Cette adresse e-mail est protégée contre les robots spammeurs. Vous devez activer le JavaScript pour la visualiser.